FREE BONUS EVENT
Young People's Concert
November 1, 2019 (7:00-8:00 p.m.)
Mandeville Auditorium
Steven Schick, conductor
A family favorite! This entertaining introduction to the symphony features Rossini's William Tell Overture with commentary from the stage by Steven Schick and audience Q&A. FREE. Reservations required at EventBrite.com.
Click here to RSVP.
Christmas "Messiah" Community Sing – Sunday, December 15, 2019 @ 4:00 p.m. PURCHASE TICKETS
Ruben Valenzuela will lead the La Jolla Symphony chamber orchestra, chorus soloists, and audience members in the Christmas portion of Handel's Messiah. Join in for the singing or simply enjoy the sound of hundreds of voices lifted in song. It will make your season bright!
Music Scores available onsite for sale ($15) or rent ($5)
In Advance: General $18 / Student-Youth $10 (21 and under)
Venue: St. Elizabeth Seton Catholic Church, Carlsbad: 6628 Santa Isabel St. (corner of Alga Rd. and El Fuerte)
Young Artists Competition – Open to the Public
University of California San Diego, Conrad Prebys Music Center
(PARKING in GILMAN PARKING STRUCTURE)
Vocal and Instrumental Competition
January 25 @ 9 A.M. – 4 P.M.
Young Artists Winners Recital – Sunday, February 23, 2020, Private residence, La Jolla.
Hear the winners of January's Young Artists Competition perform in an intimate concert setting. The Recital is followed by a light reception. Reserve your ticket by calling 858-534-4637.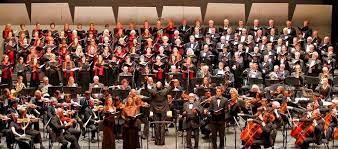 We look forward to hearing from you!
To contact our box office, use the form to the right or contact us at boxoffice@lajollasymphony.com
Subscribe to our newsletter