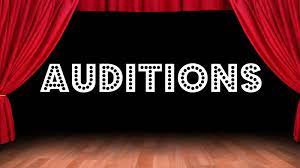 Take a look at our exciting new music programming for this season by clicking the image above.
Interested in becoming a La Jolla Symphony & Chorus subscriber? We look forward to your patronage! Click the image above for more details.
America on the horizon
The classic image is of The Statue of Liberty emerging from the fog as new Americans sail into New York Harbor.  Perhaps this was the view for the immigrant composers, Gustav Mahler and Béla Bartók.  Or, imagine a glimpse of the Golden Gate Bridge from a Pan Am flight on approach to San Francisco International. Was this what Chinary Ung saw as he came to this country for the first time? And what about the idea of America? How do we understand the hope it inspires, the dreams it promises? To answer these questions, we look to recently arrived Americans and to established
(or very established) Americans and even to future Americans to understand the music of our shared continent.
Interested in donating to
La Jolla Symphony & Chorus?
CLICK HERE  to give today! 
For information about advertising or sponsorship, please contact sweaver@lajollasymphony.com.
On behalf of everyone at LJS&C, we hope you, your families and friends are staying healthy. We miss our patrons and most importantly– we miss sharing our music with you. 
As events related to Covid-19 change daily, we are continuing to monitor the situation and will provide updated information on La Jolla Symphony.
Steven Schick
Music Director, Conductor
La Jolla Symphony
Percussionist and conductor specializing in contemporary classical music. He teaches at the University of California, San Diego and is currently the Music Director and Conductor of the La Jolla Symphony Orchestra. Schick was born in Iowa and raised in a farming family. For the past 40 years, he has championed contemporary percussion music as a performer and teacher, by commissioning and premiering more than 150 new works for percussion.
Schick is Distinguished Professor of Music at UCSD and was previously a Consulting Artist in Percussion at the Manhattan School of Music. 
Ruben Valenzuela
Choral Director
La Jolla Symphony Chorus
The American conductor and organist, Ruben Valenzuela, studied music at Loma Linda University (B.Mus in Church Music & Organ) and San Diego State University (M.A Musicology), and is currently a Ph.D. candidate in Musicology & Historical Performance Practices at Claremont Graduate University.
Ruben Valenzuela is Founder & Music Director of the Bach Collegium San Diego. 
Rooted in San Diego for over 60 years, the La Jolla Symphony & Chorus enriches our lives through affordable concerts of ground-breaking, traditional and contemporary classical music.
The LJS&C is dedicated to keeping the spirit of community music-making vibrant for future generations. 
Contact Us
We look forward to hearing from you!
To contact our boxoffice, use the form to the right or contact us at boxoffice@lajollasymphony.com.
Business Office
9500 Gilman Drive, UCSD 0361
La Jolla, CA 92093
Contact us
(858) 534-4637
boxoffice@lajollasymphony.com
marketing@
lajollasymphony.com
Open Hours
M-F: 9am – 5pm
Sat: Closed
Sun: Closed
Hours subject to change