BUILDING THE FUTURE OF MUSIC
Annual Gifts
Donations listed below were received
February 02, 2020–February 02, 2021
Major Sponsor $25,000+
City of San Diego,
Commission for Arts & Culture
Department of Music, UCSD
Season Underwriter $15,000+
Anonymous
Family of Joan Forrest
SD County Board of Supervisors
Angel $10,000+
Michael Kaehr
Bob & Catherine Palmer
Amee Wood & Eric Mustonen
Benefactor $5000+
Walter Fidler
Patricia Finn-Burkhard & Walt Burkhard
Cathy & Bill Funke
Sally & Einar Gall
Carol C. Lam & Mark Burnett
Bill Miller & Ida Houby
Supporter $1,500+
J. Lawrence Carter & Jeanne Ferrante
Diamond Boutique
Feher Family
Fund of the Jewish Community Foundation
Cecil Lytle & Betty McManus
Jeanne & Milton Saier
Sandra Timmons & Richard Sandstrom
Dave & Joann Stang
Associate $1,000+
June & Daniel Allen
Gayle Barsamian & David Clapp
Gary & Susan J. Brown
Beda & Jerry Farrell
Jim Friedhofer
Jack Gilbert
Peter Gourevitch & Celia Falicov
Phyllis Irwin & Dr. Lillian Faderman
Karen Johns & Peter Jorgensen
Beverly Kilman
Lois Lasry
James & Risa Lauth
Elizabeth Simmons & R. Sekhar Chivukula
Sam & Barbara Takahashi
Peter & Janann Taylor
Weil Family Foundation
Elena Yarritu & Ehud Kedar
Sustainer $2,500+
Eric & Pat Bromberger
Dr. Curtis & Mae Chan
Glenn & Rochelle Kline-Casey
Stephen Marsh
Gerald Ondercin
Steven & Brenda Schick
Steven & Janet Shields
Brian & Sherri Schottlaender*
Patron $500+
George & Sarilee Anderson
Mary Beebe & Charles Reilly
Margaret P. Bowles
In memory of Garrett Bowles and Thomas Nee
Walter & Ann Desmond
Bill Eadie
Bernard Eggertsen & Florence Nemkov
Elie A. & Polly H. Shneour
Memorial Endowment Fund
Julia Falk
Clare Friedman
Daniel & Patricia Gold
Lulu Hsu
Lamb's Players Theatre
Eric Lasley*
Laura Levine & Peter Politzer
Susan & Paul Marks
Douglas and Susan McLeod
Barbara & Tom Peisch
Carol Plantamura & Felix Prael
Barbara Rosen & Bob Fahey
Manuel and Paula Rotenberg
Margaret Schoeninger & Jeffrey Bada
Katharine Sheehan
Bill and Gigi Simmons
Cecilia M. Smith*
Jim Swift & Suzanne Bosch-Swift
Mary Ellen Walther
Stephanie Weaver
Elaine Wolfe
---
Member $250+
Kathy Archibald
Edward Baize
Betsy Barnhart
John & Dorothy Beresford
Brock Personal Training
Frances & John Castle
Chopin Imports, Ltd.
M & J Chrispeels
Peter & Megan Clarke
Doug & Faith DeHart
Judy & Bob Gaukel
Lena Gerwick
Glorietta Bay Inn
Meryl & Michael Gross
In Honor of Kyle Ferrill
Kathleen Gullahorn
Hansen Surfboards
Jay Hill Jay Hill
Fund of the Jewish Community Foundation
In Honor of Brian Schottlaender
Karen Kakazu
Michael Kinnamon & Mardine Davis
Heather Lattimer
In Memory of Garrett H. Bowles
LBE Design
Dana & Burton Levine
Louis C. & Celia K. Grossberg Foundation, Inc.
Claudia Lowenstein
Carol Manifold
Susan Narucki & David Rutherford
Jon & Judy Rudin
Vanya Russell
Diane Salisbury & Robert Whitley
Dr. Paul Shurin & Rosalia Salinas
Jeanne & Bill Stutzer
Elizabeth Taft
Susan & Mark Taggart
In Honor of Steve Schick and David Chase
Barbara Tobler
Marjorie Wahlsten
Mary Walshok
Friend $100
Anonymous
Mark Applebaum
Jami & Ken Baar
Marcia Banks
Sandra Barstow
Ann & Barry Block
Miriam & Jack Breyer
George & Ulrike Burgin
Vic Cardell
In Memory of Garrett H. Bowles
Jui-Yuan Chang
David & Ann Chase
Lynda Claassen & Dan Wulbert
Kathleen Clark
David Cooksley
Randa D'Aoust
Mea Daum
Nancy & Joel Dimsdale
Robert & Norma Dunn
Karen Erickson & Michael Gillis
Peter & Peggy Evans
David Falconer
Dr. Howard & Gail Feldman
Jorgina Franzheim
Sharon & Gene Friedman
In Honor of Jeanne & Milton Saier
Friend $100
Amanda & Greg Friedman
In honor of Jeanne Saier
Ryan & Erica Gamble
Anne Gero-Stillwell & William Stillwell
The Gondola Company
Jeff & Michelle Graham
Terence & Mary Lou Green
In Honor of Meryl Gross
William & Sharon Griswold
Martha Hamilton
Dan & Shelley Hammer
Sonya Hintz
Horst Hoffmann
Suresh Joshi
Linda & Jerry Kaehr
Linda Kewin
Aline N. King
Duane and Lynn Knize
Edith Kodmur
Robert & Esther LaPorta
Las Olas Mexican Restaurant
Charles J. Lasnier
Michael Latz
Constance E. Lawthers & M.A. Collins
Barry D. & Helen Lebowitz
Kate Leonard
David & Dawn Lindsey
Donald & Julie MacNeil
Brooks Mason
Larry McCleary
James McCormac
Hollis McMillan & Jim Chute
Marion Mettler
Robert & Janice Miner
Pauline Nachbar
Marie Nelson
John Neyenesch & Polly Cone
Gary & Rise Parberry
In Memory of Garrett Bowles
Photography by Audrey Rose
Bill Propp & Anna Covici-Propp
Kent Reed
Carol Rothrock
SACRA/PROFANA
San Diego Ballet
Dennis & Marianne Schamp
Carolyn Jo Sechrist
Matt Sivertson
In Memory of Garret Bowles
Rob Smith
William Dean Smith & Carol A. Harter
Mitzi Sobash
Debra Spencer
Dr. & Mrs. Hans Spiegelberg
Susan Sterner
Peter Stoffer
Beth Sullivan & Jay Goldstein
Paul Symczak & Debra Weiner
Charles P. Van Beveren
Jim & Lynn Viall
Art & Trish Vlastnik
Weidner's Gardens
The Wine Connection
Elke & David Wurzel
Sandra Zarcades
---
Corporate Gift Match
Caterpillar
Intuit
Qualcomm Charitable Foundation
*In Memory of Mark Appelbaum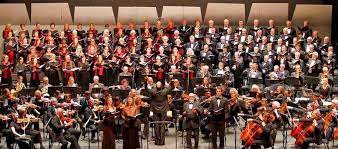 We look forward to hearing from you!
To contact our box office, use the form to the right or contact us at boxoffice@ljsc.org
Subscribe to our newsletter